Our Goal:
Whatever It Takes
At its core, Cascade Hills Church is comprised of believers who are willing to do everything, willing to risk anything, and willing to love everyone, in order to reach anyone for Jesus Christ. In 2011, Pastor Emeritus, Bill Purvis, cast his vision for what the future would look like for Cascade Hills. His goal, "Do Whatever it Takes to reach the next generation for Christ."
This "Whatever It Takes" motto has taken on many different forms over the years including building projects, renovation projects to existing facilities, outreach programs and even future expansion projects
Cascade Hills has remained true to the Bible and strives to be relevant to the world around us. In an effort to stay relevant, our "Whatever it Takes" project began. Now with the guidance of Pastor Brent Purvis, the most exciting part of this project is that it has all been done Debt Free. This has allowed us to continue to give generously to missions and ministry needs while using designated funds to complete "Whatever It Takes." Only when the funds are in hand do we begin construction on each phase. The response to this has been incredible. Our children have sold lemonade, people have donated property and automobiles, hair stylists have given haircuts, a business man has donated proceeds from oil changes, people have bought cases and bottles of "Whatever It Takes" water, all to see these projects to completion. What tremendous unity of heart and vision exists here!
"For the Son of Man came to seek and save those who are lost."
Since 2011, we have completed the following projects through our "Whatever It Takes" campaign in our attempt to reach the lost in our community:
(A letter from Pastor Brent Purvis)
The week before Easter in 2019 my friend, Scott Dawson, was preaching at Cascade Hills. He told a story about Paul from the book of Romans. The city of Rome in Paul's day ruled the known world. It was the heart and the epicenter of that time, and Paul's ultimate mission in life was to make it to Rome to tell them about Jesus. Paul knew that if the gospel of Jesus Christ got to the people of Rome, it could affect an individual, a group, and eventually the entire world for Jesus. Then Scott asked this question, "Where is your Rome?"
I'd love to say that I remember everything that he said after that, but I didn't hear a word after he asked that question. Like an echo in my spirit I heard over and over, "Brent, where is your Rome?" Where is the place that if Cascade Hills were there, it could reach the lost? Immediately, Uptown Columbus came to mind.
Why Uptown? Because I knew that Uptown Columbus was growing more rapidly than any other area, and with more growth comes more opportunity to reach the lost. Uptown has already seen so much growth with so many new restaurants and entertainment venues that have moved into its area over the past few years, as well as the addition of Columbus State University's Riverpark Campus. And with so much more coming to Uptown, such as several new hotels and an expansion of Mercer University's Campus, the population will continue to grow with people that live, work and play in the Uptown area. If those people got the message of Jesus Christ, just like Paul got the gospel to Rome, it could and would light a fire in the heart of this city like no other place!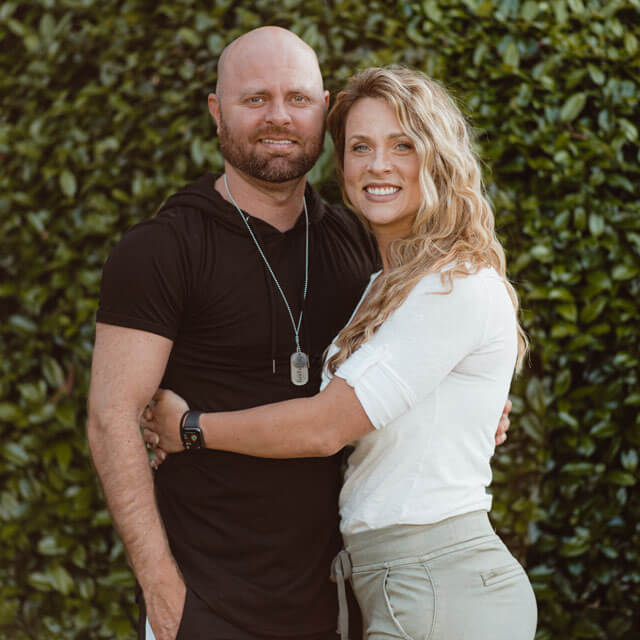 Now, after much prayer and fasting, God has opened doors for us that no man could ever do. I can't wait to tell you this amazing story of how this door has opened for us. I believe that God has done this because He knows our passion is to reach the "Unchurched" person with the gospel of Jesus Christ. So, Cascade Hills, my question for you is, "Are you with me for Cascade Hills Uptown?"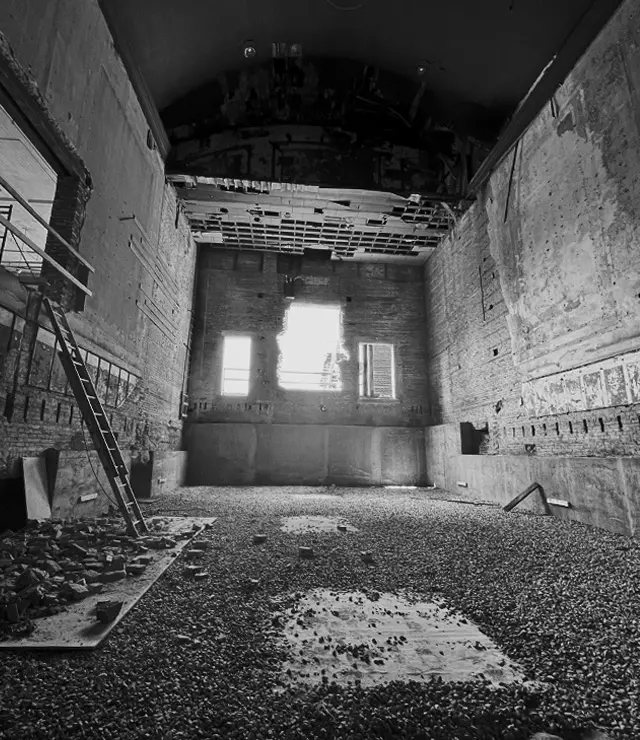 When looking through Scriptures, you can quickly notice that Jesus reached more people and gained more followers when He was out by the river, or in the city square, than He did while in the religious temple. He reached some of the greatest New Testament leaders, such as Peter and John, by walking by the seas where they fished. Jesus reached Paul when he was traveling down the Damascus Road. And He reached the woman at the well when she was getting water in the city square.
We as a church are called by God in Mark 16:15 to, "Go into all the world and preach the gospel to all creation." What better way for us to continue fulfulling this mission than to take our church to the streets of Uptown Columbus and meet the people of this city when they are going about their day-to-day life, just as Jesus did.
As The Church for the Unchurched, we are constantly looking for new ways that we can reach a new generation for Christ. While our main campus location off 54th Street in Columbus can accommodate thousands at a time, we still know there is a huge demographic in the Uptown and Midtown Columbus areas that we could be missing. Our goal in opening a satellite location in the Uptown Columbus area is to create an environment so welcoming, that it would attract the locals who do not attend church anywhere.
What is a satellite church? A satellite is just one of the many ways that churches expand to become a multisite church. Many churches opt for the "pop-up" location option, utilizing spaces that function in other capacities throughout the week such as movie theaters, schools, or community event centers. Others choose to renovate and give new life to old spaces that were not used as churches before. That's where we want to be. With this model, we will take advantage of the awesome technology available today to transmit our weekly messages via satellite to multiple locations. This model has been proven by thousands of churches all over the world to be efficient.
Some people are intimidated to visit a church, especially one as large as Cascade Hills. Offering a location that much of the city is familiar with would open up a less intimidating location for Cascade Hills to show our love for the people in this area, and the surrounding community. We want to take our mission to the people rather than asking the people to come to us!
At Cascade Hills, we love to dream BIG! Adding a satellite location is a huge step of faith and we hope that you will join us on this journey.
Dream with us for a moment. Imagine restoring the beauty and honoring the history of an old theater, while also making it a hub for the Uptown community. We want to create a space where church and community cross paths. Here are just a few of the potential ways we invision the future of Cascade Hills Uptown:
In addition to using the main theater space to provide a satellite location for our weekend services, Cascade Hills would love to utilize the excitement and energy that Broadway has to offer to host many other church and community events. We want to host community movie nights, to be a meeting spot for biking and running groups, and even be a place where people just want to hang out, just to name a few.
Currently, Cascade Hills offers our main campus space for various community events throughout the year. Specifically, we frequently partner with the Muscogee County School District to host staff training days and end-of-the-year awards celebrations for multiple schools in the district.
We envision that a satellite location in Uptown Columbus will be an extension of our campus and will provide us even more opportunity to partner with the school district, and even local businesses looking to host meetings. Imagine theater departments hosting productions on our stage, or training days that would bring hundreds of educators and business people to Broadway. This would create a great opportunity for the restaurants in the area to gain business during meeting lunch breaks, or even a place to gather once the meeting is complete.
Just like our main campus, Cascade Hills Uptown will also provide a unique experience for those in our Cascade Kids area. Children ages birth-5th grade will experience their own little piece of Broadway with classrooms and recreational spaces themed to match the Uptown Columbus area and have services led by our Cascade Kids team of staff and volunteers.
We are excited for the growth that our own College Ministry is seeing and would like to be able to provide their own venue to host weekly mid-week services. We recognize that a huge demographic currently represented in the Uptown area is college students and young adults. With the presence of Columbus State University's Nursing, Theater, Music, Art, and Communications departments, as well as Georgia Film Academy, and soon, Mercer University, this is a group of 18-26 year olds that we love and would like to impact. Statistics show that 66% of college aged students leave the faith after high school. Cascade Hills Uptown would open up a big opportunity to lower that statistic in the Columbus area.
We know that we can't do any of this without each of you! First and foremost, we need your prayers. As you know, prayer is a huge part of who we are at Cascade Hills Church and we hope that you will join us in asking God for His favor as we move forward. Additionally, if you would like to invest in this exciting project with your time, gifts-of-a-kind donations, or give financially, check out the information below:
As The Church for the Unchurched, we are willing to do Whatever It Takes to reach the Unchurched. But we know that we can't do it without you! If you would like to invest in this exciting project financially, you can set up your pledge using the button above. You can give online, or by sending in cash or check. You can also donate by doing a Gifts of a Kind contribution. For more information about Gifts of a Kind, please see the section below.
What does this mean? Exactly how it sounds! It's any asset of value that you generously donate to the Whatever It Takes program. Examples of Gifts-of-a-Kind include automobiles, boats, real estate, electronics, stocks, or jewelry, just to name a few. Please note that items must be valued at $500 or more in order to donate them.
Complete the "Whatever It Takes" application form by clicking here. All application forms must be submitting online. PLEASE DO NOT BRING your gift-of-a-kind item to the church office before being contacted. Someone will contact you and setup a time to meet.
If you have any questions about a gift-of-a-kind, please send us a quick message.
The outside Committee will be notified after a completed "Whatever It Takes" Application Form is received, and a member of the Committee will contact you to setup an appointment to evaluate your gift-of-a-kind.