We exist to make fully devoted followers of Jesus Christ out of irreligious children by laying a spiritual foundation for every child, preschool age and below, who comes to Cascade Hills Church.
We believe that children are a gift from God that we should handle with the utmost love and care. God has appointed parents as the primary religious instructors of their children. The role of the church is to assist in a cooperative effort of that task. Successful ministry is the shared responsibility of parents, ministry staff, volunteers, and the church body. One of the goals of Cascade Kids is to provide a safe, secure, and loving environment for children in our care.
We take security very seriously, with regularly background-checked volunteers and rooms equipped with surveillance cameras. Additionally, we have uniformed officers stationed throughout. We desire that you will have peace of mind knowing your child is learning in a fun and safe environment.
Preschool Check-In / Check-Out Procedure
Your child's safety is one of our top priorities. That's why we utilize sophisticated software as a significant part of our security system. When you arrive at Cascade Hills Church and enter the Cascade Kids area, you'll need to check in your child using this system. Don't worry; we'll have knowledgeable volunteers standing by to assist if required.
Once your child is added to the system and checked in, you'll receive two printed labels, one for your child to wear and the other for the parent to keep. This label is for pickup, don't worry as there is no identifying information regarding your child on this label should you lose it. When you are ready to pick up your child, you'll need to give this slip to the room leader to securely check out your child.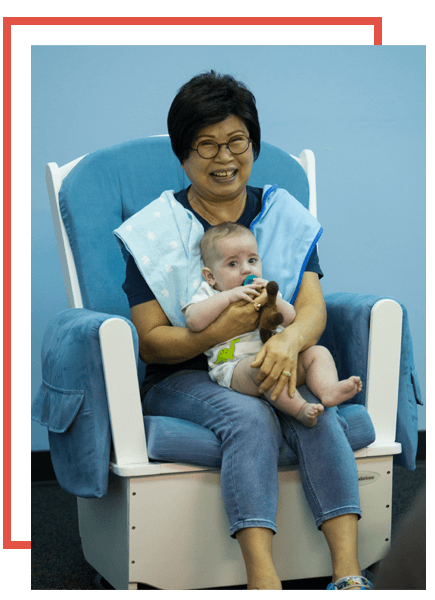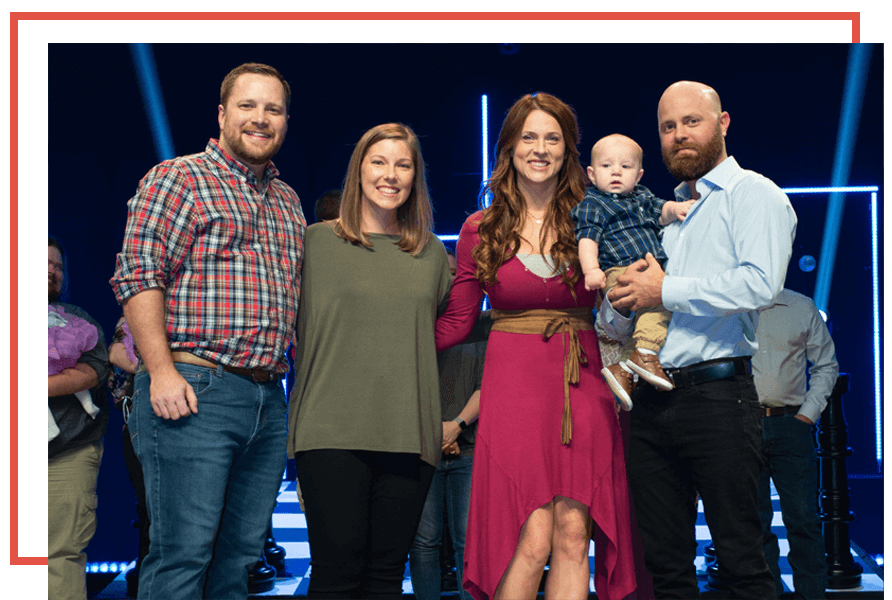 The practice of dedicating a baby is derived from the example of Hannah in the Bible as she dedicated her child back into God's care for his life. It was a public recognition that God, the giver of life, was being honored graciously for His gift to her. Our Baby Dedication service is a private service for families and close friends. It takes place AFTER a specifically designated Saturday night service. Each couple is invited to bring their child (age three or younger) before the pastor, family, and friends in an intimate setting in dedication to God. They are reminded of the Biblical pattern of our Judeo-Christian teachings that parents provide Biblical guidance to their children.
"Dedicate your children to God and point them in the way that they should go, and the values they've learned from you will be with them for life"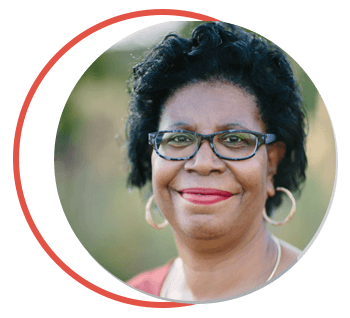 Shenita has been on staff at Cascade Hills as our Preschool Ministry Director since 1990. She absolutely loves kids and enjoys seeing their little faces light up when they learn something new about God's love for them. When she's not at Cascade Hills, Ms. Shenita enjoys spending time with family and friends.
Frequently
Asked Questions
Does childcare cost anything?

Nope. Childcare is completely FREE and provided during all four services. However, we do ask for parents who regularly utilize this service to consider serving at least one hour a month to help keep this service available to everyone.
What is the earliest age I can bring my baby to the nursery?

We require that infants be at leaset 6 weeks old before dropping them off in the Cascade Kids nursery.
What is the preschool  service like?
For infants, we focus on giving them love and attention based on their needs within a positive environment.
For mobile children up to two years old, they begin to learn concepts about Jesus on their developmental level. Their class time involves a lesson, activities that reinforce the lesson, and snack time!
For children three and up, they begin to learn Bible stories and participate in worship in our Campsite room. They also have snacks and activities that reinforce their lesson.
What about child safety and security?
We make the security of our children a top priority! We have a staff of officers explicitly designated for our children's area that are in uniform and roam the floor to ensure everyone is safe. We also background-check everyone who comes into contact with your child. Staff is also CPR/First Aid certified for children and babies. All of our volunteers are briefed on the bathroom and changing policies. Youth volunteers are not permitted contact with children during changing or bathroom time.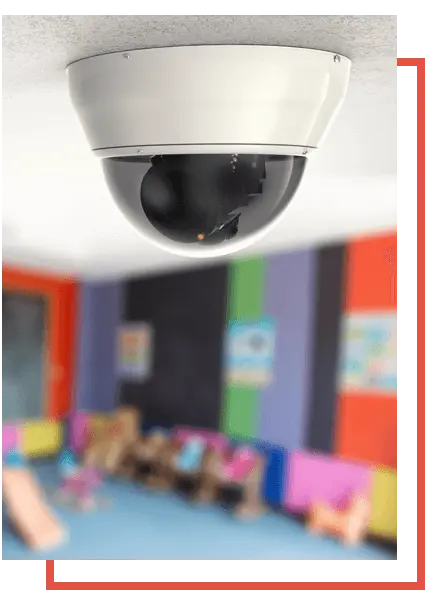 We also utilize cameras in every classroom to ensure safety for your children. We monitor all activities during our services in an additional effort to keep your child safe while they are in our care.
Our childcare services are free to all of our guests during regularly scheduled weekend events. However, this isn't possible without the help of our volunteer team. That's why we ask that all parents of children in our Preschool area serve at least 1-hour per month in the Nursery/Preschool area. Serving can be done either on Saturday nights or Sunday mornings. In addition to helping to provide adequate care for our children, this also allows parents to be involved in this critical aspect of their child's life.
Cascade Kids Preschool has a host of serving opportunities available for our weekend services. With positions open on our Check-in Guest Team, Greeting Team, Bible Study Teams, Runners, etc… Click the button below to create an account and signup for your desired position.