Teaching our children that we serve a real and living God who loves them and can make a difference in their lives. 
Cascade Kids exist to make fully devoted followers of Jesus Christ out of irreligious children by teaching them that we serve a real and living God who loves them and can make a difference in their lives.
We also take security very seriously, with regularly background-checked volunteers and rooms equipped with surveillance cameras. Additionally, we have uniformed officers stationed throughout. We desire that you will have peace of mind knowing your child is learning the bible in a fun and safe environment. Best of all! We offer all this at no additional cost to our parents.
As you're worshiping upstairs, your kids get to enjoy a worship experience imagined just for them. Our kids' worship room features a stage for dancing, theatrical lighting, and upbeat music honoring Jesus on a kid-friendly level. Also, during this time, your child will hear a special message from the bible tailored just for them from Pastor Keith.
Small Groups & Kids Worship
Depending on the worship service your family attends, your child will get to participate in one of our Small groups or kids worship. Small groups are age-graded bible studies where your child will continue to learn about the love of God. During Kids Worship, your child will be apart of a large group worship time that includes, singing, a fun interactive Bible Lessons, and game time. They won't want to miss it.
Saturdays – Kids Worship at 5:00 PM
Small Groups at 9:00 AM / Kids Worship at 11 AM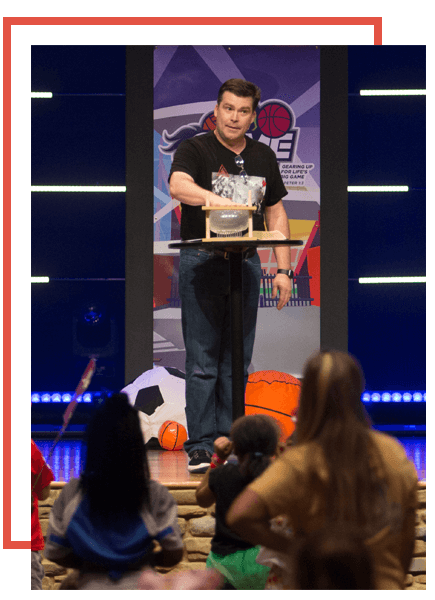 Special Events & Opportunities
Kids are taking over the entire Cascade Hills Campus… Parent's don't be alarmed; we have plenty of volunteers and security on campus. You don't want your kids to miss this event! Preschoolers from birth – Pre-K will have Preschool Worship, crafts, and playground time in the main building. Children in grades Kindergarten – 5th will be taking over The Park and have an Easter Worship Service with the Youth Band, games, inflatables, pizza, and worship rally at the end. Avoid the lines on Easter, online registration open NOW!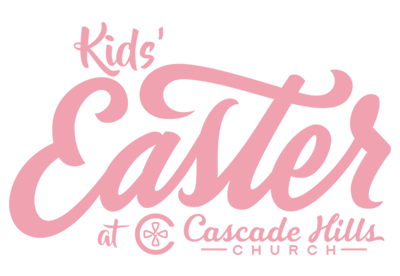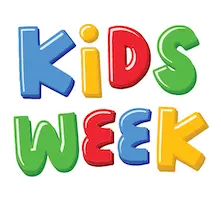 Make plans to join us for Kids Week. This year we will be hosting Kids Week for two weeks to better serve the children of our community.


Week 1 – June 19th – 23rd for 4 years – 2nd grade
Week 2 – June 26th – 30th for 3rd grade – 5th grade



Our schedule those weeks will be Monday – Thursday 9am – 12pm with an end of week family style celebration on that Friday from 6pm-8pm. We will have daily interactive Bible lessons, music, games, and fun. Kids Week is a FREE event for ages, 4 years old – 5th grades. It's guaranteed to be a good time that your kids won't to want to miss! Make sure you invite your unchurched friends! Click the link below for more information.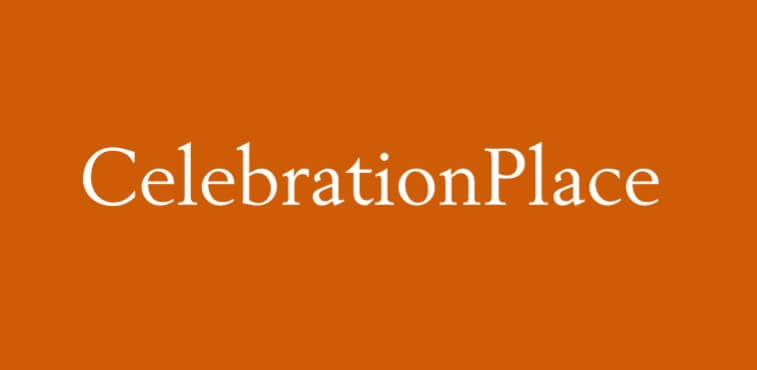 Celebration Place is a ministry for kids k-5th grade that works alongside Celebrate Recovery. Sometimes the hurts, hang-ups, and habits that children struggle with go unnoticed. That's why Celebration Place is so important. It's a place where children ages K-5th grade can discover their own pathway to healing from all sorts of life's challenges, parent divorce, loss of a loved one, the effects of being bullied, family struggles, parent struggles, the effects of social media, just life's challenges in general.
"And you must love the Lord your God with all your heart, all your soul, and all your strength. And you must commit yourselves wholeheartedly to these commands that I am giving you today. Repeat them again and again to your children. Talk about them when you are at home and when you are on the road, when you are going to bed and when you are getting up."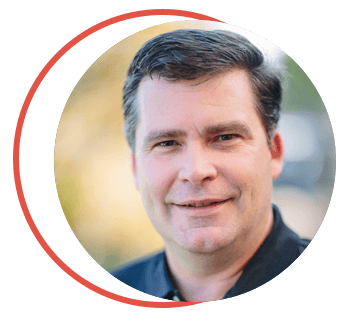 Pastor Keith joined the staff at Cascade Hills in July of 2006. He and his wife, Sheri, have two beautiful daughters, Victoria and Meredith. Keith has served in full-time children's ministry for over 15 years at churches in South Carolina, Florida, Alabama, and Georgia. He has a Master of Arts in Religious Education from Southwestern Baptist Theological Seminary in Fort Worth, TX, and a Bachelor of Science in Business Administration (Finance) from Auburn University. In his spare time, Keith enjoys spending time with his family, golfing, Auburn football, and pool volleyball.
Melanie came to Cascade Hills in August 2016. Her husband, Cory, is an active member of the U.S. Armed Forces, and they have two children Braelyn and Hunter. Melanie has a passion for children's ministry and felt the call to serve at Cascade Hills almost immediately. She has served in our Preschool ministry as a lead teacher and came on staff in September 2018 as the Assistant for Children's Ministry. In her spare time, Melanie enjoys spending time with her family, road trips, biking, hiking, and watching her favorite football team, the Seattle Seahawks.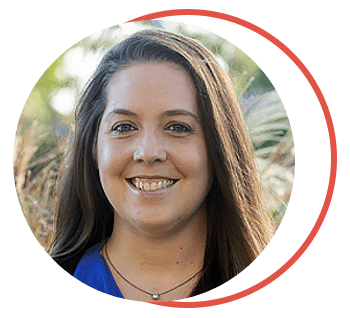 Frequently
Asked Questions
What is the kid's Bible Study Hour like?
Bible Study Hour is a fully graded Bible study program for boys and girls ages Kindergarten – 5th grade. It is a small group setting where children are taught the virtue of the month, as well as building relationships with children their own age and their adult leaders. These classes have a lot of hands-on activities to help make learning fun.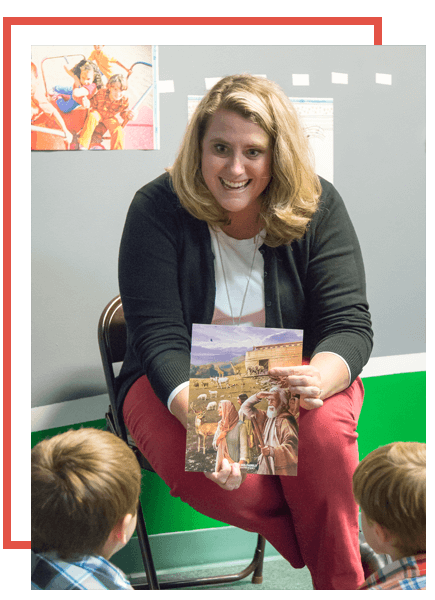 What is the kid's worship service like?
We believe children should be taught how to worship God in a group setting. Our worship and game time are designed to do just that. Children are involved in a 30-minute worship service which includes high-energy music, a multimedia presentation, and a Bible lesson. We also believe kids need to have fun! After the worship service the children are taken to the playground, game room, or movie theater.
What about child safety and security?
Your child's safety is one of our top priorities. We utilize Fellowship One software as a major part of our security system. Children are checked in at the IPad station in our Kidz World Worship Center. Fellowship One prints a nametag for your child to wear during service(s). The nametag has a unique code printed on it which prints on a separate pick-up slip for parents as well. These codes change weekly and the pick-up slip has no identifying information as a preventative measure.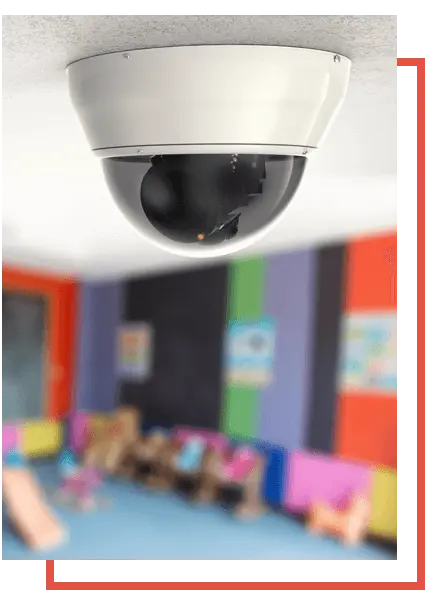 We have security cameras in all of our common areas as well as in our Bible Study rooms. We monitor all activities during our services in an additional effort to keep your child safe while they are in our care.
We believe there is nothing more important than God's work, even more so when it comes to our kids. So consider contributing to a cause that matters. God's not looking for perfection; He's looking for your heart. If you have a heart of gratitude for all that God has done for you and you want to serve him and express that gratitude, we want to give you the opportunity.
Cascade Kids has a host of serving opportunities available for our weekend services. With positions open on our Setup Team, Food Team, Worship Team, Production Team, etc… Click the button below to create an account and signup for your desired position.