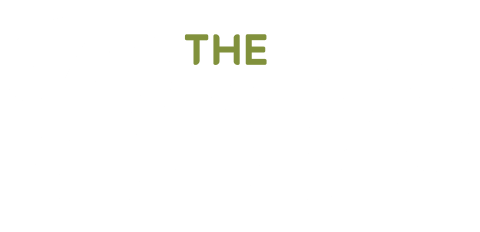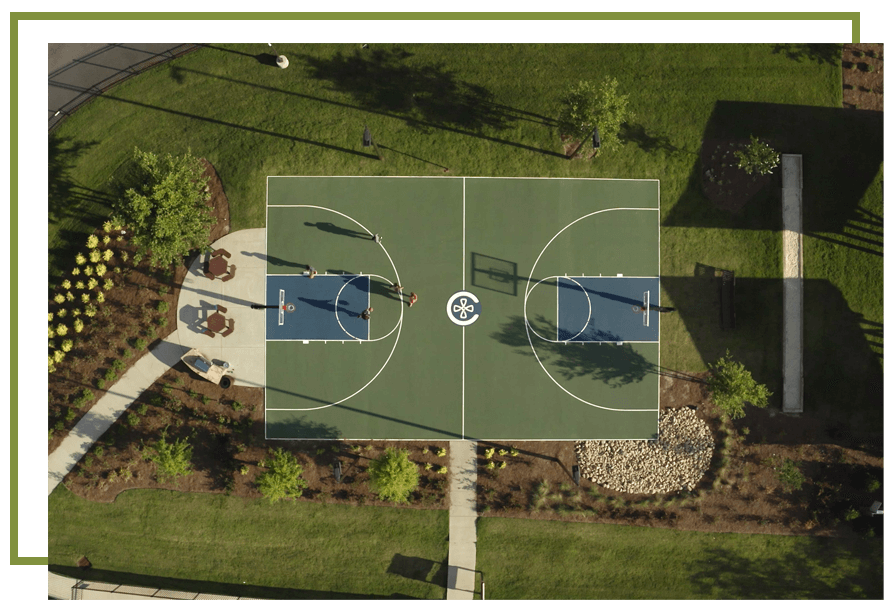 The Park at Cascade Hills Church
The Park at Cascade Hills is open to the entire community and completely free to use. As The Church for The Unchurched, our goal is to create a place that everyone, from all walks of life, can come and grow in a relationship with Jesus Christ. The park exists to help us fulfill that mission by giving you another outlet to bring your unchurched friends and family on to the property. We hope that you will be able to open the door to conversations about who Jesus is and what He's done in your life and to invite them to join you for our services so that they, too, can experience the love God has for them.
Monday:
8:00 AM - 9:00 PM
Tuesday:
8:00 AM - 5:30 PM
Wednesday:
8:00 AM - 5:30 PM
Thursday:
8:00 AM - 9:00 PM
Friday:
8:00 AM - 9:00 PM
Saturday Services:

8:00 AM - 9:00 PM
Sunday Services:

8:00 AM - 9:00 PM
*Park hours are subject to change. Other restrictions apply during weekend services. For additional details, please read over the park rules or contact the park attendant at 706-478-7169.

Saturday nights are perfect for spending time with friends and family, and The Park at Cascade Hills is the ideal place to hang out! Join us every Saturday night for one of our services at 4:30 pm and 6:00 pm. After service, join us down at the park, where you'll find lots of free entertainment. Activities might include basketball, sand volleyball, ping pong, horseshoes, and yard games. Plus, a massive playground for the kids, live bands, and movies under the stars. Be sure to check the event calendar to view all scheduled activities.
If that wasn't enough, don't forget you can cookout on one of our grill stations or grab a bite to eat from one of the many food truck vendors. For more information, again, please refer to the event calendar. We look forward to seeing you in The Park!
"Very truly I tell you, whoever accepts anyone I send accepts me; and whoever accepts me accepts the one who sent me."
The Park was built for the enjoyment of this community, and it is our hope that you take advantage of all the amenities that it offers. However, there are a few informative and housekeeping items that we want you to be aware of, and they are as follows:
All park amenities are available on a first-come first-serve basis. (no reservations)
We do not rent or reserve any area of The Park.
<!–
"Saturdays In The Park" are church-wide events that are scheduled once a month throughout the year. These dates can be found on the sign at each entrance gate, on our website, or by calling the church office.
–>
We want you to take full advantage of the park; however, we ask that all parties on the above-mentioned dates be completed by 3:00 pm and The Park side parking lot must be emptied by 4:00 pm. We apologize for this inconvenience, but this parking lot is used for food truck parking and also occasionally for carnival rides. You are always welcome to take part when your party is complete, and we hope that you will join us for the festivities of Saturdays In The Park.
Please clean up after yourself, and leave the facility ready for the next guest.
No inflatables in The Park.
No live animals in The Park
No alcohol, tobacco or vaping allowed inside The Park.
No Firearms allowed.
No Fireworks allowed.
No cleats or spikes on grass.
No climbing on the fence.
No unattended children.
No bikes, skateboards or scooters.
All park activities are at your own risk.
Equipment provided for on-property use:
Ping pong balls & paddles, volleyballs, horseshoes, and other various outdoor equipment. *Charcoal and firewood for the grills & firepits are NOT provided.
Just like any public park, there will be continued maintenance needed to maintain the property once it opens. In addition to the funds given over and above your tithes, there are several other opportunities that we want to share with you that will allow you to forever be a part of the park while helping to provide funds needed along the way.
Please Note: Additional details in regards to the inscription format and character limit of both the pavers and benches will be released soon. If you proceed with making your donation before they are released, we will contact you directly after the fact with detailed instructions on how to submit your desired inscription.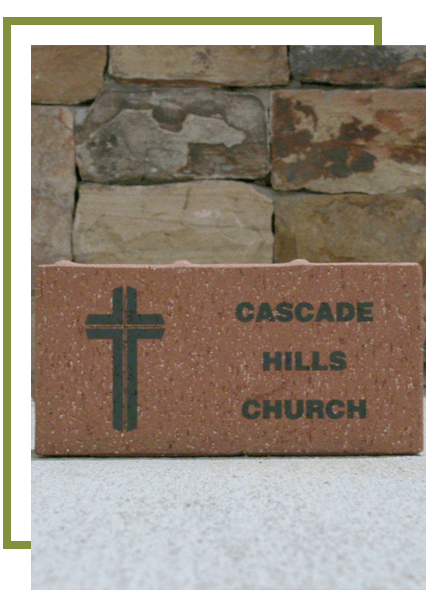 Personalized Brick Pavers

Pavers will be added along the jogging trail. These can be inscribed with a verse or message of your choosing for a $200 donation. Use the button below to lock down your personalized paver, by making your donation via our giving platform.
As with any public park, there is regular maintenance and upkeep needed. With this in mind, we are always seeking volunteers that will help us keep this amazing space as beautiful as it was the day it was opened. Along with maintaining the property, we also strive to host entertaining activities regularly. These events can also require much help, so consider volunteering with our park team.
The park has a host of serving opportunities available throughout the week. These positions include the opening and closing of the park gates, pulling trash, raising & lowering the flag, A/V setup, event setup, and more. Click the button below to create an account and signup for your desired position.