Pastor's Prayer Partners is a ministry that focuses on praying for our church, our Pastors, and the overall ministries of Cascade Hills Church. This ministry is vital to the growth and overall health of our church. We have hundreds of individuals in our church praying each week for our pastor's ministry.
As a Prayer Partner, you will be asked to pray during one of our worship services in a designated prayer area for men and women. During the prayer time in the worship service, Prayer Partners will come and pray for the pastor before he gives the message. Read more…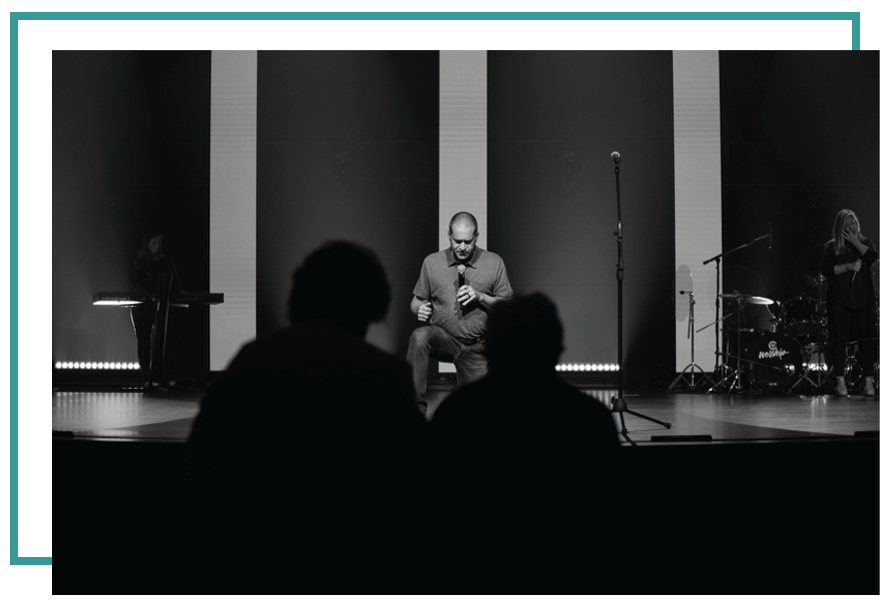 "
For where two or three gather in my name, there am I with them.
"
Praying for our Pastors
Why is this so important? • What am I praying for?
Why is this ministry so important?
First, our Pastor needs our prayers for many reasons. The pressures of a large ministry, the desire to maintain God's anointing, the lost in our community, etc are all reasons that Pastor Brent needs us to lift him up in prayer. Especially as he preaches each week in three services, Pastor needs our prayers that the Lord will speak through him to our church. He also needs for us to pray for their family to be as strong as ever. God has blessed our Pastor with a Godly wife and children. We need to still lift his marriage up to the Lord and continue to pray for protection over his children.


Second, our church members, church leadership, and overall ministries need constant prayer. We want people who come into our church to feel the presence of the Lord here. We don't want anything to separate our church from God's power. Keeping clean hearts and close walks with the Lord is what we are after here at Cascade Hills Church. An active prayer life and a completely surrendered heart to God keeps our church holy, unified, and healthy.


Third, during our services each week, we need prayer partners to pray specifically for those without Christ to hear the message clearly. We want God to use Pastor Brent and our worship team to reach people who don't know the Lord. This is the mission of our church and we want to see more people come to know Christ in a personal, dynamic relationship.
Along with specific requests from Pastor Brent and Mrs. Carrie, there are a few general areas that all pastors need prayer in…
Physically- Ask God to help him stay sustained physically. Pastors, due to stress, are among some of the unhealthiest professionals.
Morally- You need the spiritual leader you are under to stay clean and close to God.
Mentally- Pray that he will stay focused and have wisdom and creativity.
Spiritually- Pray for his faith and leadership gifts. That he will stay under God's anointing and his faith will never weaken.
Not sure which week you are scheduled to pray before the service? Check out the
Prayer Rotation Calendar
(Calendar TBD) to make sure you show up on the correct week!