We exist to expose students to God's love, to connect them with other Christians,
to equip them to grow in their faith, to help them discover their ministry, and to exalt God with their life.
At Cascade Hills Church, our student ministries are thriving. For your middle schooler, we provide two fantastic ways for them to get involved.
TheHills Middle School Night - Wednesdays
Every Wednesday from 6:30 PM – 8:30 PM at the Cascade Hills Student Center, our middle school students come together for a high-energy youth service for all 6th – 8th graders. These services combine music, an inspiring word from the Bible, games, and much more. Pizza and drinks are available for purchase as well.
LIFEgroups - Every Weekend
On Saturdays & Sundays, we'll come together for our middle school LIFEgroup. Our LIFEgroup is an interactive bible study designed to get students talking, discovering the truths in God's word, and applying these truths in their personal lives. We'll meet at the following times and locations.
Saturdays at 5:00 PM – Room 312 (3rd Floor)
Sundays at 9:30 AM – Room 313 (3rd Floor)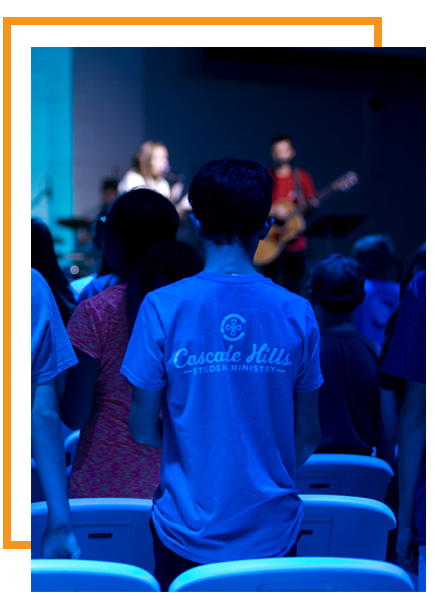 Lets be honest, we are living in a over – sexualized culture. Students are being bombarded with this topic of sex all the time. Join us for our new series titled NONE OF YOUR Business. This is a four week series dedicated to the topic of sex. We will discuss why it is good, how powerful it is, and why God created it. We will talk about technology and how it plays a role in this along with the dangers. We will dedicated one week to discussing pornography as well. It's awkward and sometimes weird to talk about, but God created all things for good. Sex included, and there isn't a better place to talk about this.  Join us this month for NONE OF YOUR Business…..
"Don't let anyone look down on you because you are young, but set an example for the
believers in speech, in conduct, in love, in faith and in purity."
Middle School Team
Meet Trey & Brittany
Trey Douglas has been a member of Cascade Hills Church for over twenty years. Before joining our staff, he was an usher and a member of our Worship Team. Trey and his wife, Kim, were married here at Cascade Hills in 1997. They have three wonderful children, Carley, Garrett, and Parker. In April of 2011, Trey was called to come onto staff as the Middle School Pastor. He brings high energy and a great heart to see the Middle School students of Cascade Hills grow in their relationship with Christ every day. He enjoys visiting students throughout the week at schools in our area, in addition to leading the Wednesday night service and weekend Bible Study each week.
Brittany Akers has been a member of Cascade Hills Church since 2018. Brittany's husband, Russel, is an active member of our Armed Forces, and they were stationed overseas before their move to Georgia. Brittany joined the staff as the Assistant to our Middle School Pastor, Trey Douglas. Brittany has two dogs, Combat and Bella, and enjoys welcoming students each week to The Hills.
In the student ministry, we believe that the parent plays a vital role in their child's spiritual growth just as much as their physical, and emotional development. But we also understand that the secular world is full of obstacles that might be counter-intuitive to these growth goals.
That's why we've put together a few resources that we think will help. We want to keep parents informed on these issues as well as provide some guidance and talking points when discussing them with your middle schoolers.
• With our children getting older, it's essential to teach them discernment. Still, following your pre-teens every move might be tiptoeing towards an overprotective extreme. Find out more with this article entitled: Should I Stalk My Kid?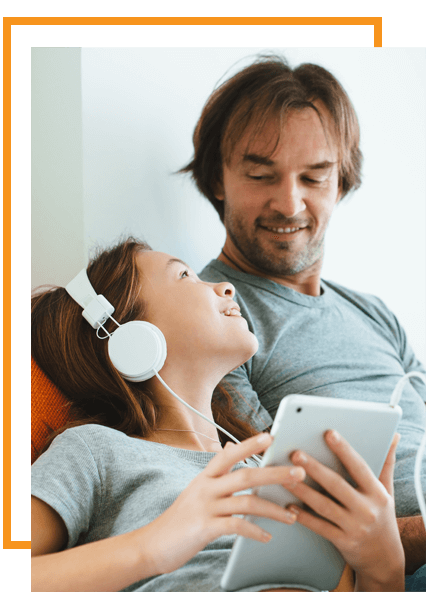 • Learn how to talk to your child about some of the questionable content they might be exposed to via music & television with this article entitled: 4 Vital Questions to Ask Your Teen.
• As our children become more active outside the home, it's easy to let distractions naturally create a divide between us. Don't get disheartened; bridge the gap with this great article entitled: Two-Player Mode.
• Technology is ever-changing at lightning speeds. You might find it difficult to truly understand whats a lousy app and what's a good app. Learn the basics with this insightful article entitled: Bad Apps.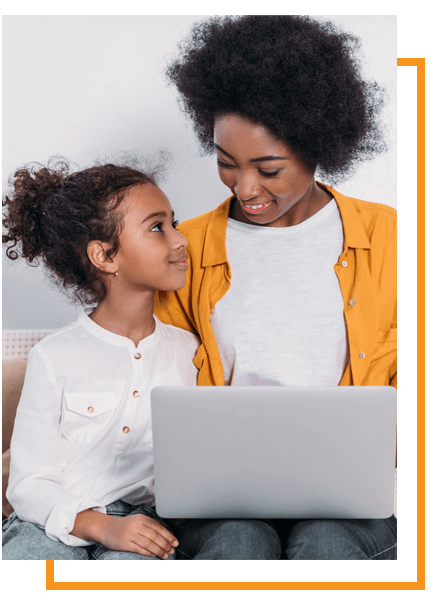 • Speaking of social media, are our children truly becoming more social? Find out by reading: Anti-social Media.
We believe there is nothing more important than God's work, even more so when it comes to our youth. So consider contributing to a cause that matters. God's not looking for perfection; He's looking for your heart. If you have a heart of gratitude for all that God has done for you and you want to serve him and express that gratitude, we want to give you the opportunity.
The Student Ministry has a host of serving opportunities available for both Wednesday night and weekend services. With positions open on our Setup Team, Food Team, Worship Team, Production Team, etc… Click the button below to create an account and signup for your desired position.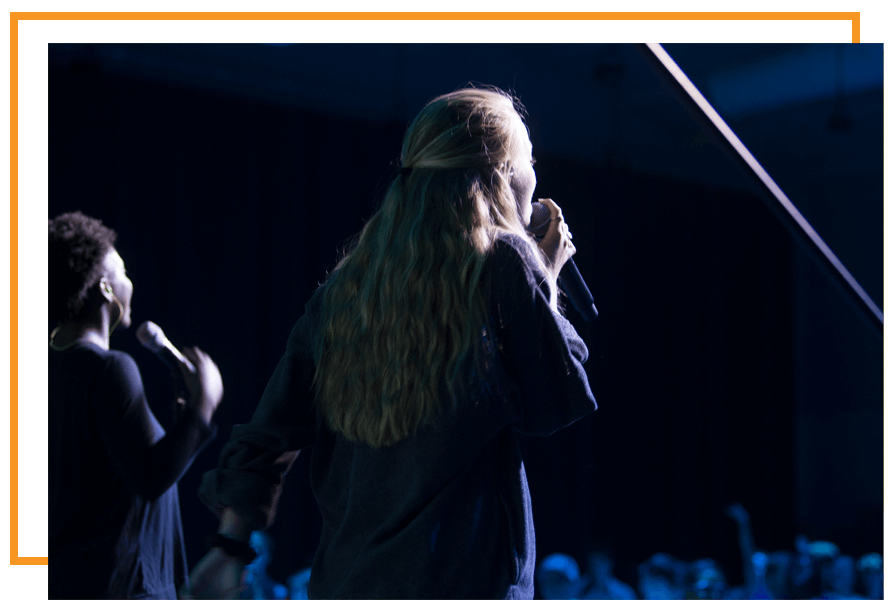 Wanna stay up-to-date with all the latest information concerning the middle school ministry? Use the links below to follow and connect with us on your social media platform of choice!
Click the icon above to connect with us via Facebook or search "CHCMiddleSchool" from the Facebook App.
Click the icon above to connect with us via Instagram or simply search "TheHills_MiddleSchool" from the Instagram App.
Click the icon above to connect with us via Twitter or simply search "@TheHillsMiddle"  from the Twitter App.